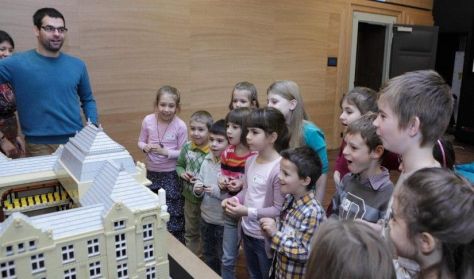 2
Zenelabirintus - épületlátogatás
A Zeneakadémia főépülete, a Liszt Ferenc téri zenepalota a világ legvarázslatosabb koncerthelyszínei közé tartozik.
more
A Zeneakadémia főépülete, a Liszt Ferenc téri zenepalota a világ legvarázslatosabb koncerthelyszínei közé tartozik. Belső terei számos felfedezni való csodát és elbeszélni való mesét rejtenek. A kisgyermekes családoknak szóló, mintegy 50 perces vezetett túrák során a gyermekek és szüleik megismerhetik az épület titkait, énekükkel kipróbálhatják a Nagyterem világhírű akusztikáját, s még azt is megtudhatják, hol lakik a Zeneakadémián a zene szelleme. A séta végén a családok minikoncerten vehetnek részt, s megnézhetik a húszezer kockából felépített LEGO-Zeneakadémiát.A Zenelabirintusra 6 éves kortól várjuk a gyerekeket.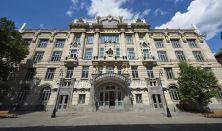 Buy tickets
A program kb. 50 perces programon bemutatjuk a Zeneakadémia épületének különleges díszítéseit, rejtett kincseit, megismerkedhetnek a legendás a Nagyterem történetével…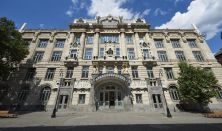 Buy tickets
English language tour with a mini concert
Warning! The basket time limit is about to expire!
estimated time left:
00:00
Time limit has expired. Please, put item(s) in to basket again.
---