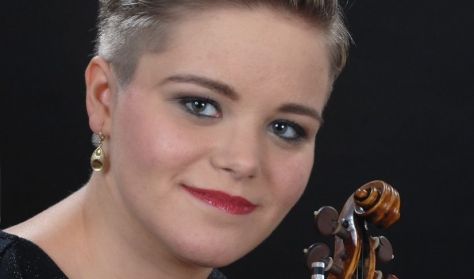 Agárdi Anette hegedű MA diplomakoncertje
Nincs aktuális előadás
Ön egy múltbeli eseményre keresett rá. Kérjük, válogasson aktuális kínálatunkból a Jegy.hu keresőjében!
Last event date: Friday, May 20 2022 7:30PM
Akadnak koncertek, ahol olyan kiváló zenészek lépnek fel, hogy a hallgatónak mindegy is, mit játszanak. Aztán vannak azok a hangversenyek, ahol akkora kedvencek szólalnak meg, hogy oda se figyelünk, kik a közreműködők. Végül van az az est, amikor a kétszeres Kossuth-díjas Ránki Dezső zenél az 1987-ben alakult Keller Kvartettel, és három remekművet tűznek a műsorukra.
Közreműködik a Magyar Állami Operaház Zenekara Vezényel: Kocsár Balázs
Bach 3. brandenburgi versenyében ugyan csak vonósok szerepelnek, de nem a megszokott négy- vagy ötszólamú felosztásban: a hegedűk, brácsák és…
English language tour with a mini concert
Warning! The basket time limit is about to expire!
estimated time left:
00:00
Time limit has expired. Please, put item(s) in to basket again.
---